Company Overview
Moves Media is a Vancouver based video production company. We help businesses large or small communicate their message through video. From telling stories to detailed explanations, we help educate customers and humanize your brand.
Our expertise and passion for video involves taking a message and translating it into a visual display that your target audience can appreciate and relate to. We use cutting edge video technologies including virtual reality / 360 cameras, aerial drones, and other tools that best align with the brand, product, or service we are highlighting.
Featured Video: Will Stanhope, a professional rock climber in Squamish, BC, explains free solo rock climbing and what it means to him.
Follow us on Facebook or Youtube for original content.
What Makes a Good Video?
The key to a strong video is a strong story line. Many clients believe that better equipment makes better videos. Although it may enhance the quality of the picture, it is the concept, story, and execution that separates a good video from the pack.
Moves Media takes care in focusing on the details during the pre production phase. We involve our clients in this process, making sure the concept is clear and details are well thought out.  Once this basis is covered Moves Media works with our customers to develop the video, story line, and messaging consistently looping back to make sure the production is accomplishing the initial objective.
We pride ourselves in being resourceful and creative, helping our clients choose locations, scenes, scripts, and all elements of the creative process through to the video execution.
Video Production Specialty
Moves Media specializes in videos showcasing cinematic landscapes. This includes but is not limited to adventure, tourism, exploration, and much more. we have experience creating videos for all genres of film demonstrated in our video samples below:
Videos Designed for Today's Technology
We design our promotional videos to play across all devices. From smartphones and tablets to laptops and televisions, your promotional video will adapt with the rapidly evolving technology. With our high quality production, your videos can be viewed on any size screen without compromising its high definition quality.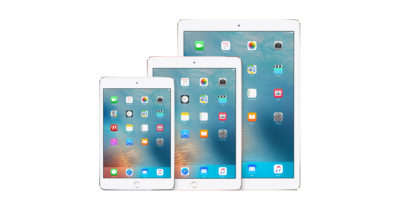 Share Your Promo Video With Your Customers
Your video will only be rendered in video formats that play on all browsers, including Internet Explorer, so you can add your corporate video to any website without worrying about playback. You can also upload your video to video sharing sites like Vimeo and YouTube, as well as to your social networks. You can even use your video for trade shows, email marketing campaigns, or television spots.
Why We Love What We Do
Each video we produce is unique. We learn about countless companies, individuals, environments, and stories. We take great joy helping others showcase their story through a captivating video. The process and excitement of building a story and seeing it come to fruition is a very rewarding experience. We put all our heart and sole into projects we create to make sure the final product meets or exceeds our client's expectations.
Delivering Professional Results
We use a variety of equipment to create our videos including aerial drones that allow for a unique aerial perspective that adds a "wow" factor to any video. State of the art equipment will give your footage a crisp look, while our professional editors and editing software will create a polished final cut you can be proud of.