360 Video And Virtual Reality (VR) 
360 or Virtual Reality (VR) video in Vancouver is an exciting new technology. If you haven't experience 360 video or virtual reality experiences you are in for a big surprise. Our team at Moves Media is creating unique immersive VR (virtual reality) experiences for clients of all varieties. We provide end-end VR solutions from concept to creation. Contact us with your idea to see how can make it a virtual reality!
What is 360 Video and What is VR?
360 Video is a full 360 degree experience where video surrounds the viewer. You are able to view and
navigate a live video in all directions giving the user the power to choose where they want to look and what direction they want to explore. The video experience immerses the viewer into the scene as if they were physically there. Virtual Reality is another termed which describes a similar experience. Virtual Reality experiences can also include artificial elements or made completely through CGI.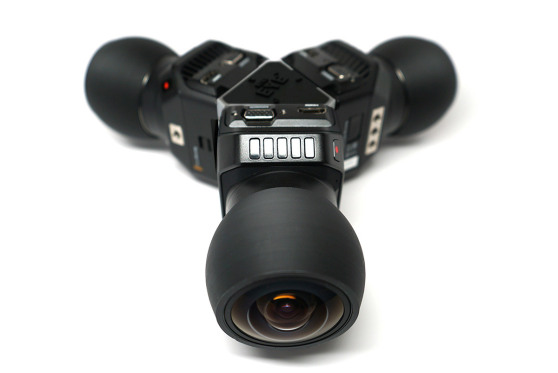 How can I see 360 Videos and Virtual Reality Experiences?
360/ VR videos are best viewed on a smart phone accompanied by a VR headset. Videos can be played from Facebook, Youtube or a unique VR viewing device. Your device is able to detect orientation changes and these movements are portrayed in the scene you are watching. If you wish to watch 360 degree videos from your desktop Google Chrome is the only browser that will allow you to navigate the scene. Headsets like Google Cardboard or similar products are the most cost effective way to experience 360 and virtual reality videos. These 360 viewers are simply a shell where your smart phone can slip into and act as the video player.Higher end models like the Oculus Rift and the HTC Vive produce much higher quality  and are currently geared to gaming applications. The Samsung Gear VR may be the best mid level solution offering good quality for the price tag.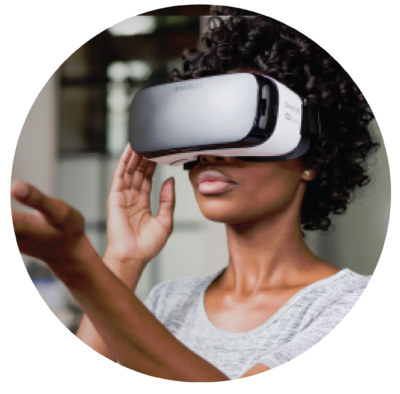 How are 360 Videos Made?
360 videos are made using 360 cameras or multiple camera rigs. A popular camera system utilizes mounted GoPro cameras in a spherical formation to film in all directions. The footage from each camera is stitched together using sophisticated stitching software and formatted into a 360 video experience. There are cameras on the horizon that will do this on their own.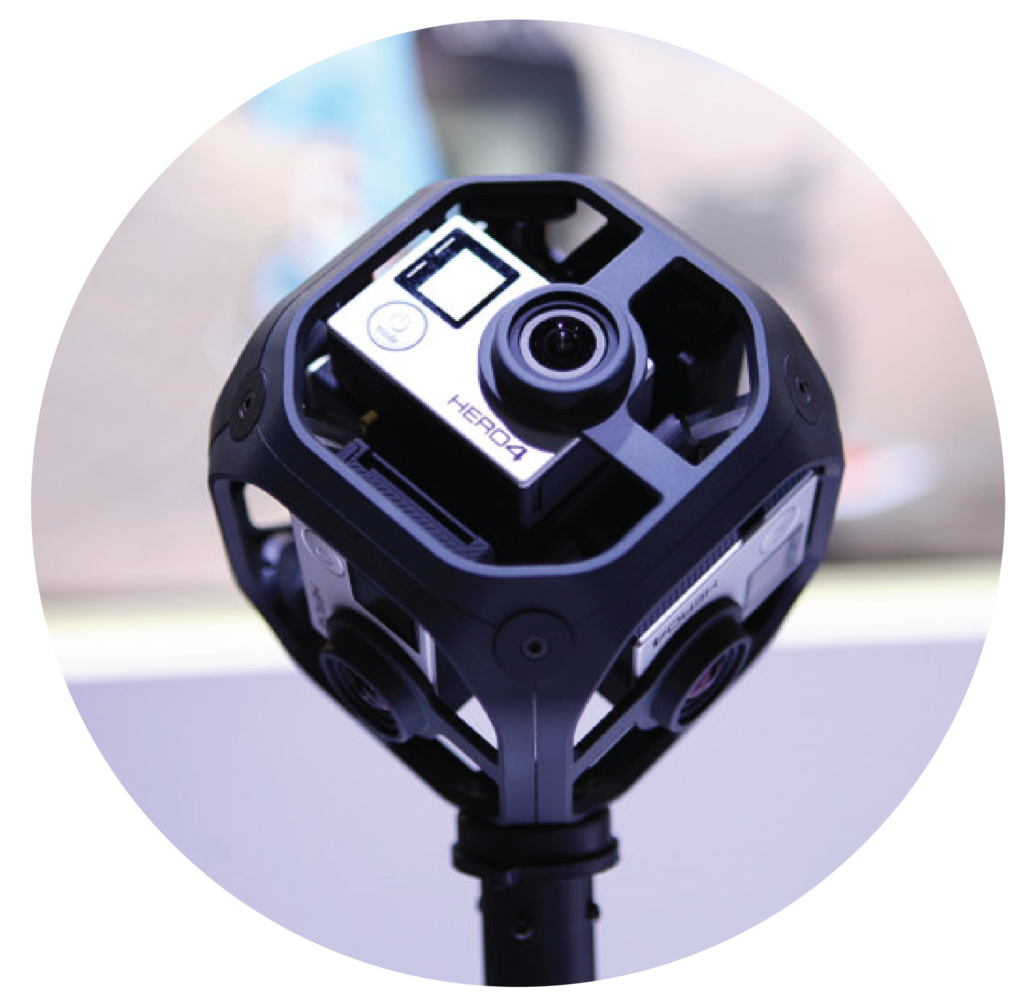 Our 360 Video and Virtual Reality Services?
Moves Media is excited to offer 360 video services. We are using the latest technology to create seamless 360 video experiences. Our team will guide you through concept planning, story boarding, producing, post production, and creative execution.  If  you are looking to showcase your attraction, facility, or experience there is no better way than through an interactive 360 video experience. Please contact us to learn more about our 360 video solutions. Virtual Reality is a rapidly growing promotional strategy. Some of the biggest brands in the world are employing it at events and trade shows, both because of the medium's novelty, and the effective way that it can show off products by creating an immersive experience for the customer. Virtual Reality presentations create an impact that lasts even after the experience has ended. Moves Media's will also create the story behind the experience to showcase the impact your Virtual Reality experience has on your viewers.
Applications for VR Experiences
1. Immersive VR Experiences For Brands
We are excited to offer brand experiences that teleport viewers into extreme environments, unique perspectives, on stage with professional musicians, and much more! Users will not only see the environment but feel as though they are actually there. Ever been to Antarctica? Well, now you can by simply placing a headset on. If you're skeptical feel free to contact us for a free demo!
We build virtual video tours and custom experiences. This includes custom built navigation experiences where users choose where they want to go in a real world or virtual environments. This technology is incredible for real estate applications. There is no longer a need to physically travel somewhere to experience it. Put on a Moves Media VR headset and be teleported to real spaces with the ability to walk around your potential new home! Take a look at our VR Real Estate offerings here.
3. VR Conference Demonstrations
VR can be a great way to get peoples attention on any conference or showroom floor. We have created customized experiences for a variety of clients who want to immerse potential customers through a VR experience and generate a lot of hype and excitement for their product or service. We supply everything necessary including the content creation, headsets, display screens and much more.
4. Event Experiences
Looking to offer something unique and your event? A trip to space? A roller coaster ride? A shoe demo where experiences can run in Paris? We have all kinds of activation VR solutions to generate more hype than the event itself.
5. Live Events 360 Video
 We capture live events in 360 video! This includes concerts, conferences, speakers, sports, and a lot more. The footage is captured on our
360 cameras
and streamed live from different sites including You Tube! Our clients can set up satellite locations or web streaming offering events live in 360. For a more immersive experience clients can invite customers to watch the event using a virtual reality headset and feel as if they were actually there! Learn more about our
live streaming 360 services here
.
Explore Vancouver 360 Aerial Demo